Britain Prime Minister, Theresa May has pledged to form a government that can "provide certainty and lead Britain forward at this critical time" after winning the poll but losing her Majority within the British House of Commons.
Facing down calls to stand down by Labour and the Lib Dems, a defiant Mrs May has decided to cling on to power by forming a minority Conservative government.
Speaking outside Number 10 after a meeting with the Queen to seal her continued premiership, she asserted only the Conservatives and the DUP have "the legitimacy and ability to provide that certainty by commanding a majority in the House of Commons" having secured the largest number of votes and the greatest number of seats in the General Election.
She and her team are trying to produce a small working majority in coalition with the Democratic Unionist Party.
She said the two parties had enjoyed "a strong relationship" over many years.
"This gives me the confidence to believe that we will work together in the interests of the whole United Kingdom," she said.
"This will allow us to come together as a country and channel our energies towards a successful Brexit deal that works for everyone.
"That's what people voted for last June. That's what we will deliver… now let's get to work."
DUP MPs are meeting to discuss the situation and one told Sky's senior political correspondent Beth Rigby earlier: "we would consider a supply and confidence arrangement to make sure Theresa May has sufficient support to keep her in government".
In return for shoring up the Tory majority the party has demanded considerable more resources for Northern Ireland, more influence and involvement in trade deals.
A formal agreement is yet to be reached, but the Prime Minister is expected to start her Cabinet reshuffle as early as this afternoon.
The move has been slammed as a "coalition of chaos" by Lib Dem leader Tim Farron, who condemned Mrs May for putting her "party before her country". "She has been found out, she should be ashamed," he said.
"If she has an ounce of self respect, she will resign."
Britain has a hung parliament after the Conservatives lost their majority on an extraordinary night.
The Tories remain the biggest party with 318 seats so far and Labour currently have 261 – with 326 required for a majority and just one seat left to be called.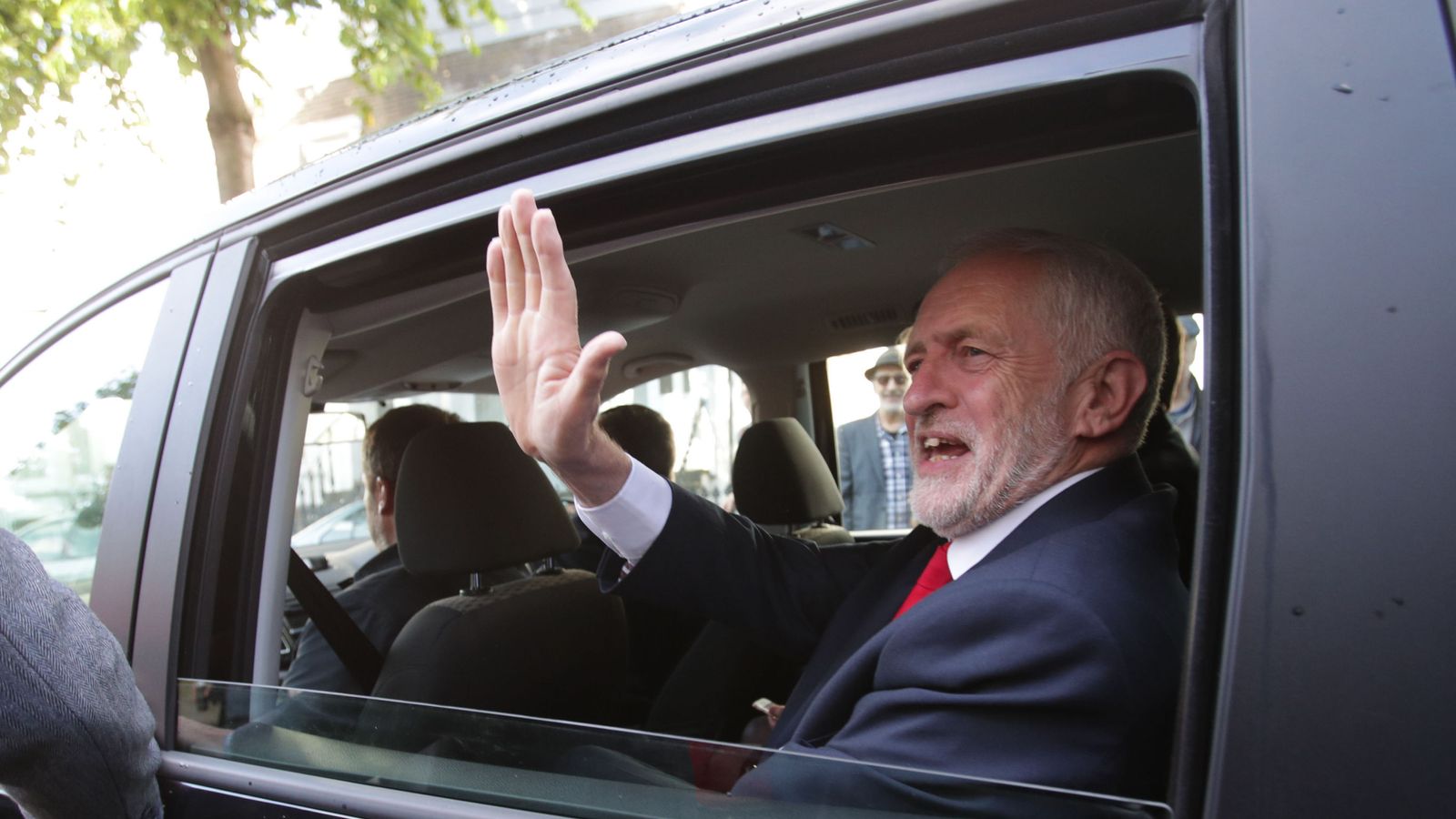 Labour leader Jeremy Corbyn has also called on Mrs May to stand down, declaring he is "ready to serve the country" after Mrs May's snap General Election gamble spectacularly backfired – and a much better than expected poll for his party.
However, he has refused to be drawn on whether he would form a minority government.
DUP leader Arlene Foster told Sky News as the dramatic election results unfolded: "In terms of our position in Northern Ireland, no one wants to see a 'hard Brexit'.
"What we want to see is a workable plan to leave the European Union… but we need to do it in a way that respects the specific circumstances of Northern Ireland, and of course our shared history and geography with the Republic of Ireland."
Sky's political editor Faisal Islam said: "This is the most extraordinary balancing act. It was tough enough when she had her own majority.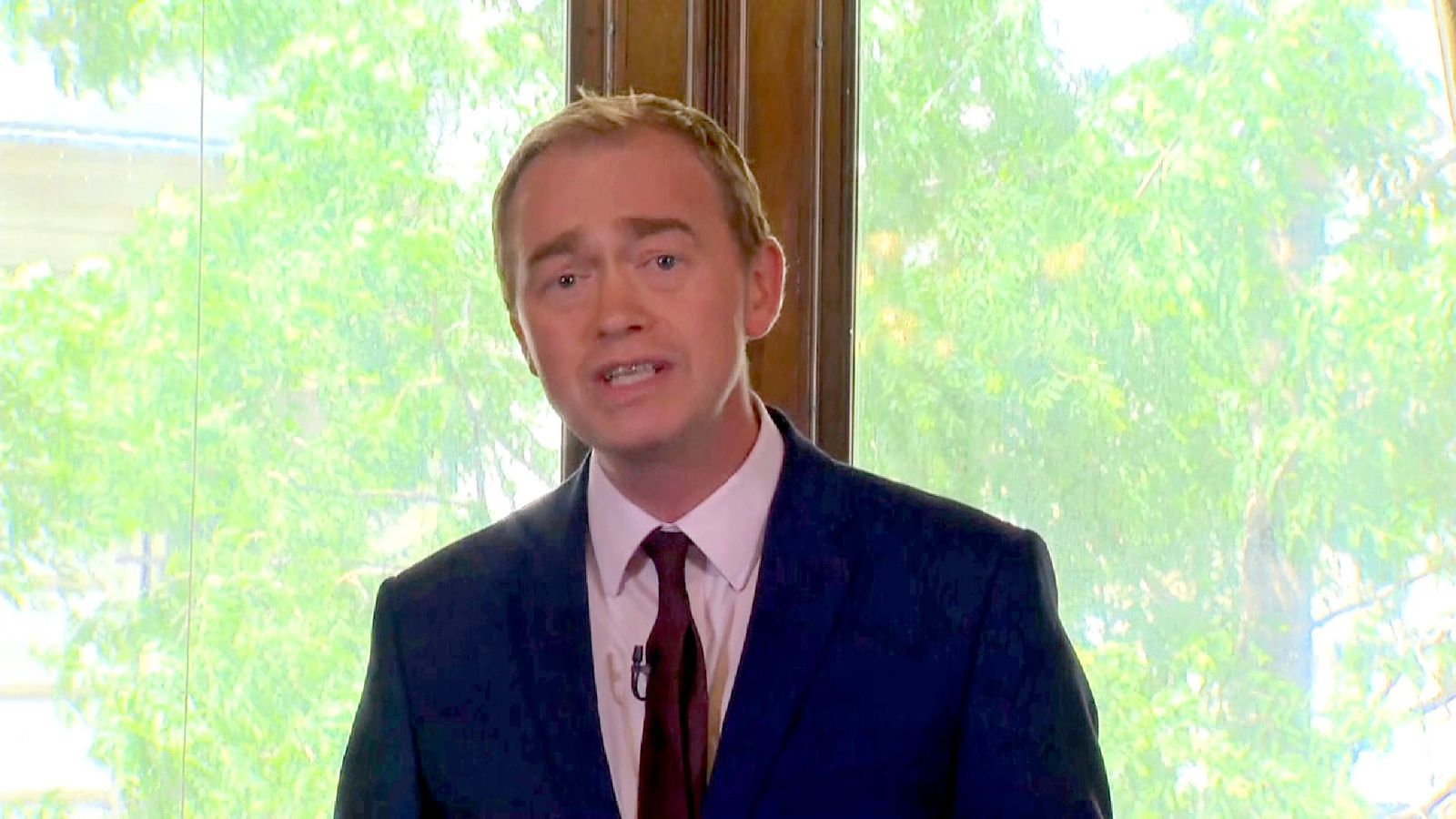 "She is now reliant on the DUP and absolute loyalty from the Conservative Party – loyalty that was not given to her over the Budget.
"So a fascinating time = Theresa May staring down the camera lens and telling the country: 'I am still in charge'."
Sky's Northern Ireland correspondent David Blevins said: "They (DUP) have a very delicate balance to strike between how they use this power they suddenly find themselves with, and how they ensure that anything they demand does not derail efforts to restore devolution here.
"If they are going to squeeze out some concession from the Tories, is that concession going to frustrate Sinn Fein to the point where the prospect of devolution disappears and there is direct rule from Westminster again in Northern Ireland.
"With the potential of that direct rule being imposed of course by a Tory government shored up by the DUP.
"You really couldn't make it up."
The election result leave Westminster in chaos with just 10 days before the Brexit negotiations are due to begin.
Mr Farron said Britain now had a government that was "weaker and less stable at a time when we are about to embark on the most difficult and most complex negotiations in our history".
Source: Skynews