NFL team owners are considering requiring players to stand for the national anthem in response to controversial protests that have been slammed by Donald Trump.
Dozens of players have chosen not to stand for the Star-Spangled Banner in recent weeks to protest against racial injustice.
President Trump has suggested "the only way out" for the NFL is to ban players from kneeling and on Sunday Vice President Mike Pence walked out of a game after some players refused to stand during the anthem.
Current NFL policy says players should stand during the Star-Spangled Banner, but does not require them to.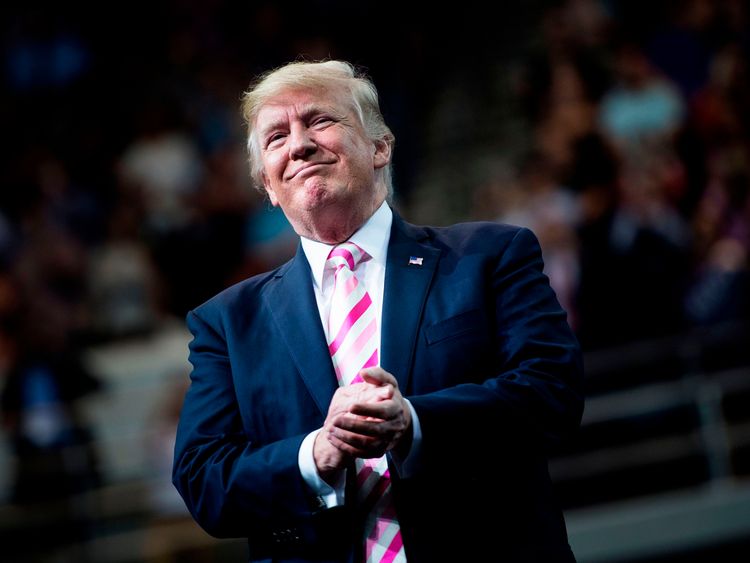 However, at a meeting on 17-18 October team owners will discuss possible measures to "move past" controversy over the protests.
"Everyone at this point is frustrated by the situation," NFL spokesman Joe Lockhart said.
"The commissioner and the owners do want the players to stand. We think it is an important part of the game."
In a memo to team owners, NFL commissioner Roger Goodell said the national anthem row "is threatening to erode the unifying power of our game".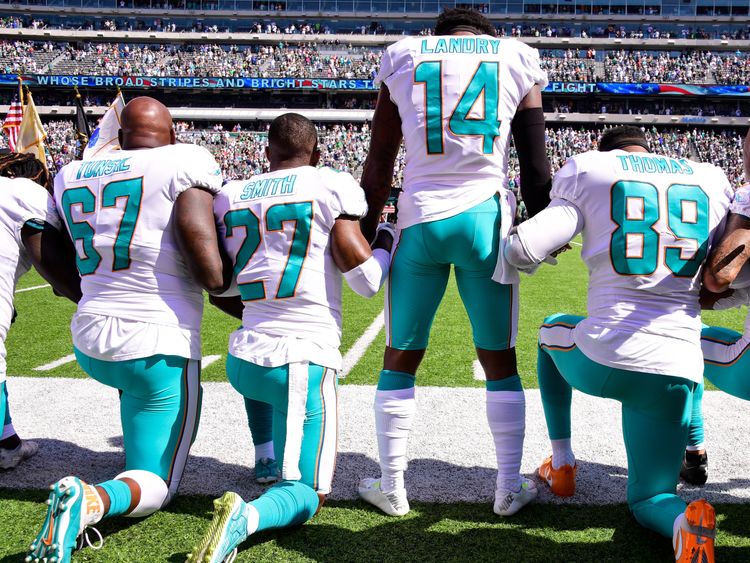 "It is an important moment in our game," he wrote. "We want to honour our flag and our country, and our fans expect that of us."
Goodell added that the controversy over the anthem "is a barrier to having honest conversations and making real progress on the underlying issues".
Team owners from across the NFL have been split over the row, with New England Patriots chief executive Robert Kraft saying he was "deeply disappointed" with Mr Trump's reaction to the protests.
However, Dallas Cowboys owner Jerry Jones has threatened to drop players who demonstrate during the national anthem.
Mr Jones, who donated to the President's inauguration, said: "If you do not honour and stand for the flag in the way that a lot of our fans feel that you should…if that's not the case, then you won't play."
The protests first started in 2016 when former San Francisco 49ers quarterback Colin Kaepernick knelt before the anthem, but they gained fresh impetus recently when the President called for any player who refused to stand to be fired.
Mr Trump has continued to attack the NFL in recent weeks – and in his latest tirade he asked if the league should get tax breaks.
"Why is the NFL getting massive tax breaks while at the same time disrespecting our Anthem, Flag and Country? Change tax law!" the President wrote on Twitter.